Gallery for Modern Art and Poster Art
Dr. Michael Jäger
formerly Dr. Hildegard Schaaf
You may view and acquire more than 4000 different posters by artists such as Hans Arp or Andy Warhol, from Marc Chagall to Pablo Picasso. More than two hundred different artists designed the posters themselves, mainly for their own exhibitions. Our gallery has been a specialist for such artists' posters for more than 40 years. Find out more about the characteristics of the artists' posters below!
Are you looking for posters connected with a particular artist?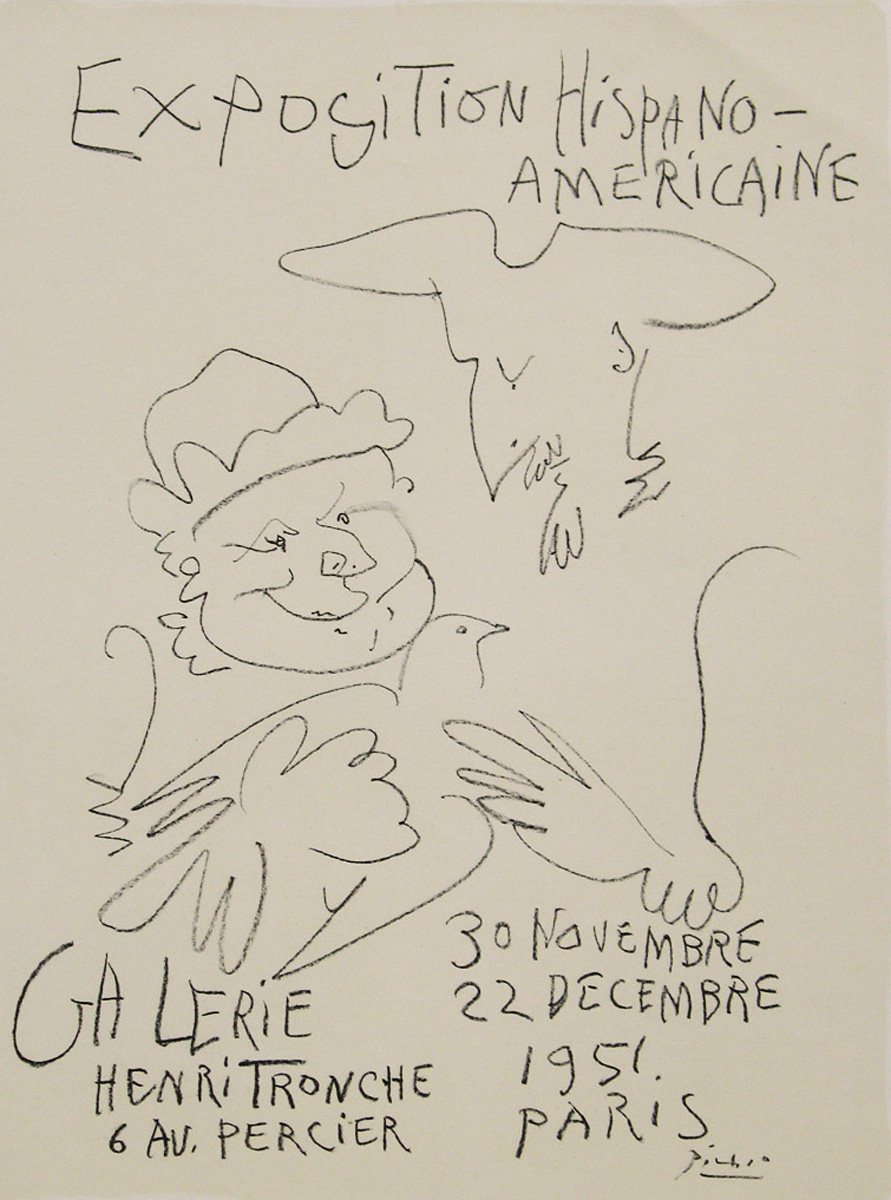 Then enter the name of the artist in the "Fast Search" space.
Are you looking for posters connected with a specific subject such as sport or the Olympic Games? Then click on one of the Search Criteria listed in the index!
A Full Text Search enables you to search according to unusual criteria such as places, titles or the names of galleries.
Would you prefer to conduct your search by flicking through a catalogue at your leisure rather than sitting in front of a monitor?
Then send for our catalogue with more than 1500 colour illustrations. You still have the possibility of checking online the availability of the posters at a later date!
You can also visit our gallery!
You will find us at the following address:
Kölner Str. 60
50859 Köln-Lövenich
(visit by appointment, more details see Imprint)
We are easy to reach, both by public transport, Bus 144, stop "Dieselstraße". You can also reach us by car without any problems. There are no problems with parking.
Posters and graphics are dispatched in special, protective packaging. In the interests of our customers we also see to it that the delivery is done at a reasonable cost.
Regarding the ARTIST'S POSTER and the GALLERY FOR MODERN ART AND POSTER ART
The artist poster was designed in the main by an artist with an advertising intent and lays claim to having an artistic character. These posters - in the vast majority of the cases they announce a forthcoming exhibition of the artist in question - denote a link in which free art meets and merges with applied art. In these cases it is appropriate to speak of an original draft by the artist of his own poster.
The artist.s poster can show an extraordinary diversity in the form of its appearance. Some come in postcard size, others are could in circular or irregular posters, some are on satin-finished or tracing paper, others on hole-punched or aluminium-laminated cardboard, some printed on aluminium foil or on rubber, others decorated with sand or glitter, there are collages or three-dimensional posters and, finally, alongside mass products there are also unique specimens. Our offer consists in the vast majority of cases of posters that can be traced back to an original draft by the artist. The date printed on the posted determines the date of its origin. Only in a few, especially labelled examples are we talking about reproductions and not about the original graphical products from the time of origin. The Gallery for Modern Art and Poster Art was founded by Dr. Herbert Fritz Lempert, the finest connoisseur and best patron of the artist's poster. When Dr. Lempert died in 1996, the poster stock of his gallery has been in possession of Dr. Hildegard Schaaf in Müngersdorf, Cologne, since 2018 at current location in Köln-Lövenich.
Special posters